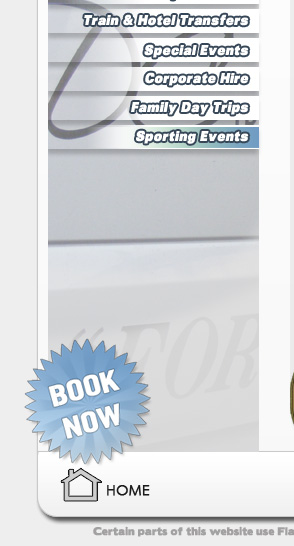 And they're off! Fancy a flutter at one of the North's premier racecourses? Let us be your designated driver and we'll take you in comfort to Haydock Park, Chester Racecourse, or Aintree
Got the blues, feeling like a Red Devil, or stuck on the Toffees? We can provide travel for upto 8 people to and from any football ground in the country, so there's no excuse not to follow your team wherever they go! Everton, Liverpool, Manchester United, Manchester City, Tranmere, Wigan... Altrincham. Whoever your team is, give us a call.
Similarly, if you're a Rugby, Ice Hockey, Basketball or Golfing nut, then contact us and arrange travel to your next big day.
Contact Us here